Stuffing and shipment of a giant reell - 400 x 225 x 407 cm - 25.850 kg toMexico
One of our good clients trusted us with the shipment of this big reel : 400 x 225 x 407 cm with a weight of 25.850 kg! It was a nice challenge to stuff this giant and as you can see, it's ready to be shipped on board!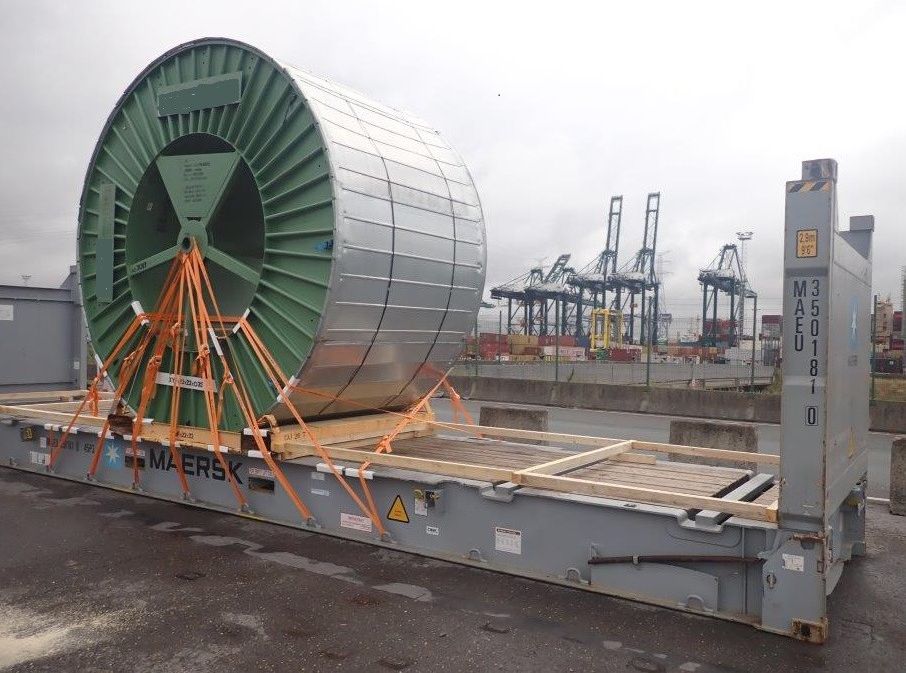 Do you have a project like this?
Feel free to contact us and we will reply to you as soon as possible.

When completing this form, we will only use your information to respond to your question or comment. View our full privacy policy.